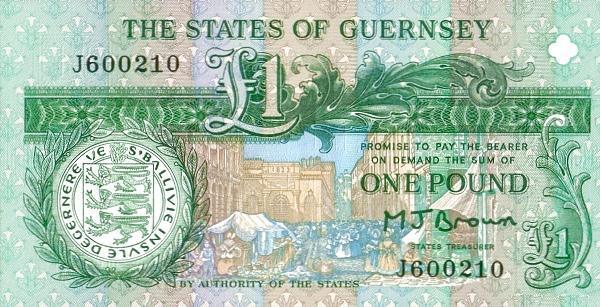 Our currency is sterling, but the Bailiwick has its own money, the Guernsey pound. It's one of the last few places you'll see a pound note, and while the notes may look different, the value is the same. You'll usually be given Guernsey money as change when you're shopping, but English money can be freely used and all major debit and credit cards are accepted - some shops also accept Euros but tend to give change in sterling.
ATMs are available at all high street banks in St Peter Port, the airport and selected sites, including some supermarkets, garages and out of town banks.
While our own currency is legal tender in UK, in practice, apart from a few retailers in Southampton, you will find that it is only accepted for exchange in Banks.