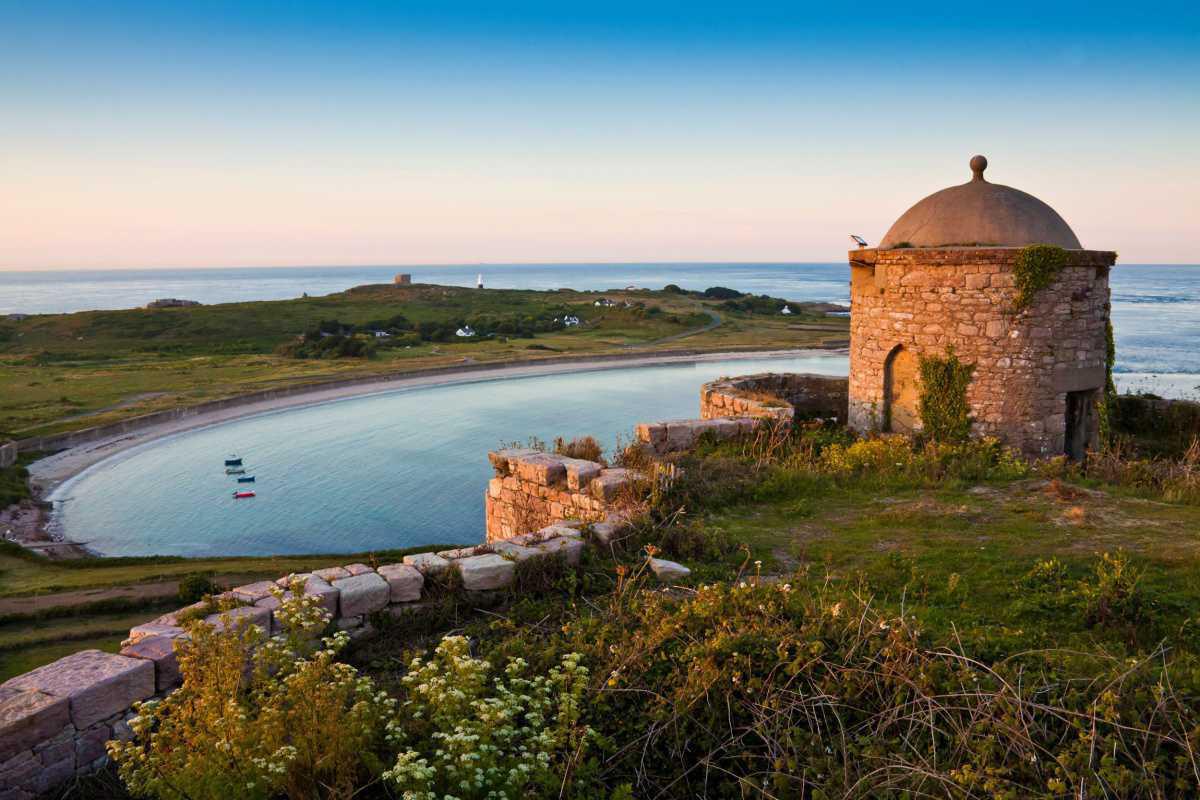 Alderney is the most "remote" of the Channel Islands, even though it is only 23 miles away from Guernsey. Being one and a half miles wide and three and a half miles long it is the smallest of the Islands to have its own airport. There are regular flights from and to Guernsey.
There are spectacular coastlines inviting the visitor to long cliff walks with spectacular sceneries. On the other hand there are intimate rolling commons, spacious enough for a family picnic or just a relaxing day out.
The remote and sheltered cliffs are a great refuge for a lot of birds, making the Island a bird watchers paradise. In total, Alderney boasts more than 270 species of birds!
There are quiet, secluded beaches along the north and eastern coast with golden sand and plenty of sun.
Despite being rather small in size, Alderney offers a nine hole golf course with spectacular views. What makes it really unique is the fact that Alderney has the only working railway in the Channel Islands! Originally opened by Queen Victoria to assist in building a breakwater it is nowadays a great way for visitors to experience the Island.
There are numerous historical sites, from Neolithic Dolmens to German Fortifications from World War II which make the Island well worth visiting for anybody who is interested in local history. Some of the fortifications can be accessed, giving an almost unspoiled view back in time and offering great opportunities for historical research.