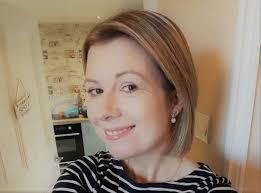 Soo is a Silver level accredited guide with a passion for the outdoors and the history of Guernsey. She can offer a wide range of tours across the island, often using human interest stories and personal accounts to make her tours "come to life", along with historical photographs, videos and memorabilia.
Soo offers a number of tours including;
The Mound of Music – a fascinating ramble around Vale, including Vale Castle and the Dehus Dolmen
A Fairy Battle (and maybe some cattle) In The Castel – a walk around Vazon, exploring quiet lanes and discovering some quirky Guernsey traditions.
Oh My Gache! – a "foodie" tour of St Peter Port
The St Peter Port Walk of Fame – a town walk focusing on Guernsey's most famous residents and visitors
Spooky St Peter Port - a walk around some of the most haunted sights in town with tales of ghosts and folklore
Pembroke Prehistoric Coastal Walk - a walk along the north coast, dicovering Neolithic passage graves, forts and towers and learning about the history and folklore of the area.
Family Tours – Short, family walks which include a picture treasure hunt and BYO picnic. Locations are Vale Castle, Lihou Island to The Fairy Rings and to Jerbourg
Bespoke tours / Corporate tours / Private parties all available on request.
Contacts & Social Media